Welcome to Arusha Safari Hostel
Arusha Safari Hostel is the first of its class in Arusha, and it ranks among the best, most elegant, and most reasonable Hostels in Tanzania for volunteers, backpackers, and tourists searching for a short or long-term stay in Arusha. This hostel is near to the heart of Arusha town. The hostel provides bed and breakfast, clean rooms, free 4G Wi-Fi, hot showers, a swimming pool, terrace (relaxing area), an outside kitchen, a fireplace, a BBQ grill, a smoking area, a dining area, cable TV, stereo music, and many more amenities to make you feel more at ease. Safaris, Volunteering Opportunities, Day Trips, and Mountain Climbing are also available.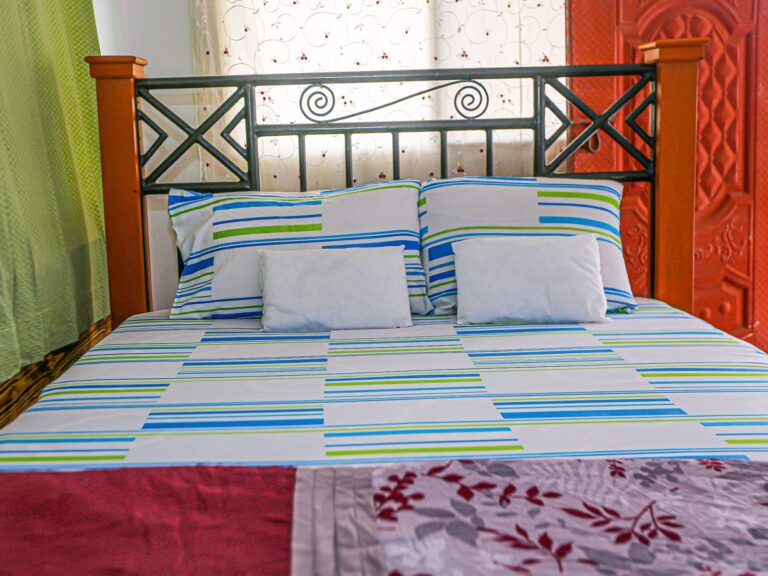 Our Single Room is spacious with 1 Large metal crafted Double Bed for one person or two if you prefer.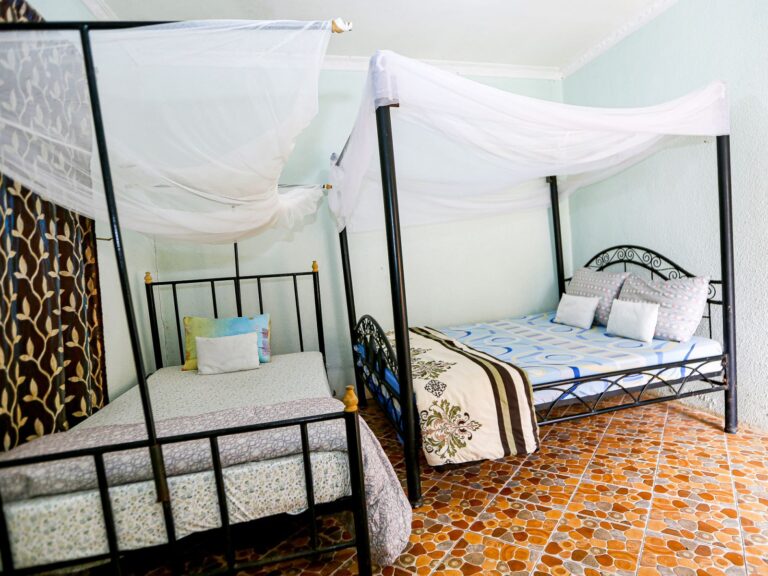 Our Twin Room is spacious with 2 metal crafted Single Beds for two persons. Its Perfect for friends.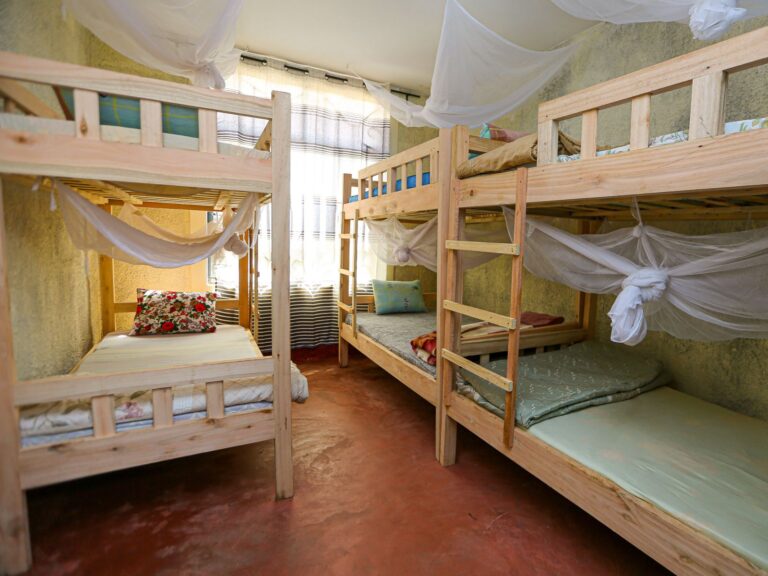 Dorm Rooms are spacious with 2,3 to 4 bunk crafted Beds for 4,6 to 8 People. There are Dorms for Male and Female.
At Arusha Safari Hostel We have all you need
Best and affordable home for volunteers, Backpackers and travelers who are looking for a short or long term stay in Arusha.
Arusha Safari Hostel gives you more...

Free Breakfast

Relaxing Area

Comfort Beds

Warm Shower
Great hostel, great staff Absolutely fantastic hostel for the price. It's about 10 minutes from the city centre by car/motorbike/tuktuk but it's still way cheaper to get transport to town everyday than get a more expensive hostel in the centre. The area is very local too so you get to see more of a local side. The staff are really fun and friendly and so helpful and they do delicious cheap food every evening
Amazing experience to stay here Best place we have ever stayed. The staff were extremely helpful and very friendly. it had the best hospitality, rooms were well kept, the location was great, The food and drinks were great .The in-house managers were very courtesy and ready to assist. This was a last minute booking which turned out very well for me. I am looking forward to going back to Arusha Safari Hostel again.
Very Affordable and Enjoyed every moment Arusha Safari Hostel was my favorite hostel in Tanzania after backpacking for almost 60days in East Africa. There are a lot of things going for it. The rooms are clean and very good priced. Second, the local meals served at a very good price and a very good bar lounge sell Bears and local gin (Konyagi and K vant) also at a reasonably priced. Third the hostel is family-owned and small enough to really get to know everyone includes Nelson the owner and his crazy kids. I have Never met so many cool people at a hostel like at this hostel. I definitely recommended this place
Great Hostel with good people This is a great place for solo travelers, genuinely down to earth people here lots of care and passion I stayed one night but felt i needed more nights here. The owner is very friendly and communicative i booked a form room, but they offer me a private room at the same price, a very good lounge place where you meet other travelers and watch football in a big scream. The beds are comfortable if a bit rickety, but it's generally a pleasant environment with a swimming pool, for just 10$ a night its indeed a great value for money. it's a place not to miss to stay while in Arusha
Home out of town The best place though a bit outside the city but gives a glimps of how local Arusha people lives. Great food, fun people. A quiet and cool spot. The staff were always super helpful. Had a kitchen and a bar. Lots of room to hang out or be alone.The place is simply Hakuna matata...
Nice Hostel Arrived here from safari, I really enjoyed the nights in this hostel for two nights is very nice place and cheap but quality and affordable to any budget Traveller, the night with good ambiance with other travellers at the hostel lounge the afternoon i was lazy sun bath along a swimming pool, i defintely reccomend the place.Nice and simple roomsNice people around the hostelNice serviceIf you're looking to come to Arusha and you want to stay in hostel this is your place to be.
Delicious Meals, Nice Place Just found it online and booked it.It's a nice hostel with a swimming pool and friendly staff, especially the cook and owner. I enjoyed everything from breakfast to dinner.Very affordable so please don't hesitate on booking.Thank you Nelson

Fabulous ☺ Everything
Very good
Exceptional ☺ I liked the ambience, the quietness and the African touch this beautiful has. Its a mixture of comfort and beauty.

Pleasant
Exceptional ☺ 1:Lively environment! 2:Everyone was like family credits to host. 3:Swimming pool was very clean. Everything was bravo wish you good luck. Keep it up Mr Nelson.

Une de nos meilleurs adresses en Tanzanie ☺Ambiance super sympa et détendue, accueil très chaleureux par une équipe serviable et dynamique, nombreux espaces détente extérieurs, certains à l'écart au calme, d'autres communs avec bar, télé, wifi...Piscine agréable pour se détendre et se rafraichir en rentrant d'un safari. Bon petit déjeuner, diner végétarien le soir pour 5000 TSH. ☹Bien sûr on peut faire des critiques, tout n'est pas parfait, mais à ce prix, vraiment, il ne faut pas demander la lune !
Always a pleasure to stay there ☺ The staff, the place, the price, the general ambiance, travellers who come to stay one day or few days with whom we can exchange, discuss and find good plans (great encounter). It is not a Hostel where they will try to sell you safaris or tour around but they can organise it, they can help you and they are always welcoming! ☹ A little bit far from the city, but transports can be easily found and the staff can help you for that. The WiFi connection can be poor but still usable.

Superb

Good
Social, fun vibes, but get tours elsewhere ☺ This is a very social hostel. I met a lot of cool people there. ☹ I would not recommend booking tours through the hostel. When booking a trek to Kilimanjaro, we had been talking to the hostel staff about it as well as several other providers. After we told them at the hostel that we had already booked through a different company, they had people come the next day and try to fit us with gear and get us to pay in cash for a tour through them. Luckily we reached out to the people we booked with and got confirmation that they had not sent anyone to our hostel, so we didn't end up paying.